I made this set from pieces left from an old broken necklace. Do ya' like it? I have wanted to do something with them for years. I found the perfect vintage chain, put the parts together and added the chain. Only the center triangle was in one piece, the other pieces I added with vintage jump rings. I then took apart vintage earrings that are such a good match to add more of the pieces for the drop. It was a bit like a jigsaw puzzle. Do I have another one of this link – great put that there – and so on until I had it all where I wanted it!     
Perfect for something old and something blue for a wedding, also wonderful for evening wear.      
Anyone just starting out in jewelry making? I just bought new side cutters and, wow, what a difference. Anyway it got me to thinking of all the little tricks I picked up or learned on my own along the way and I thought I should share them. One is if you have to start moving your side cutters to get them to cut – time to file down with your dremel or get new! Once I got my new I realized just how much time I had lost and how bad some of the cuts looked.     
Oh and don't store your jumprings open. The amount of time it takes to untangle tons of jumbled together jumprings is so much more than just closing them up again before putting them away. An even better idea is not to use them at all. Use split rings (like on key chains), especially on the pressure areas (clasp), they come in many sizes. This way your necklace or bracelet won't come loose. If you don't have any make a modified one with your jumprings by getting the ends to overlap at least ¼" and then clean it up.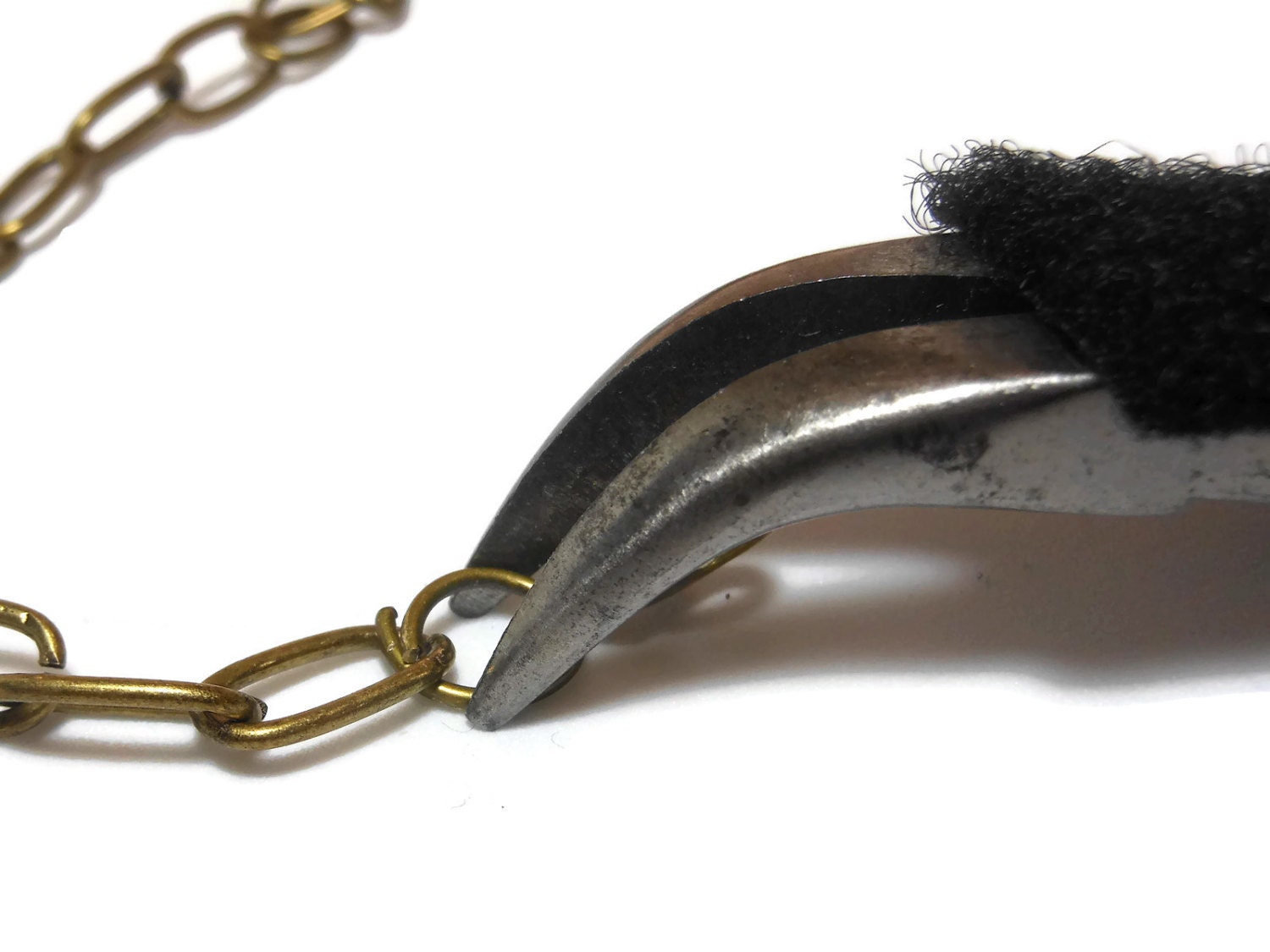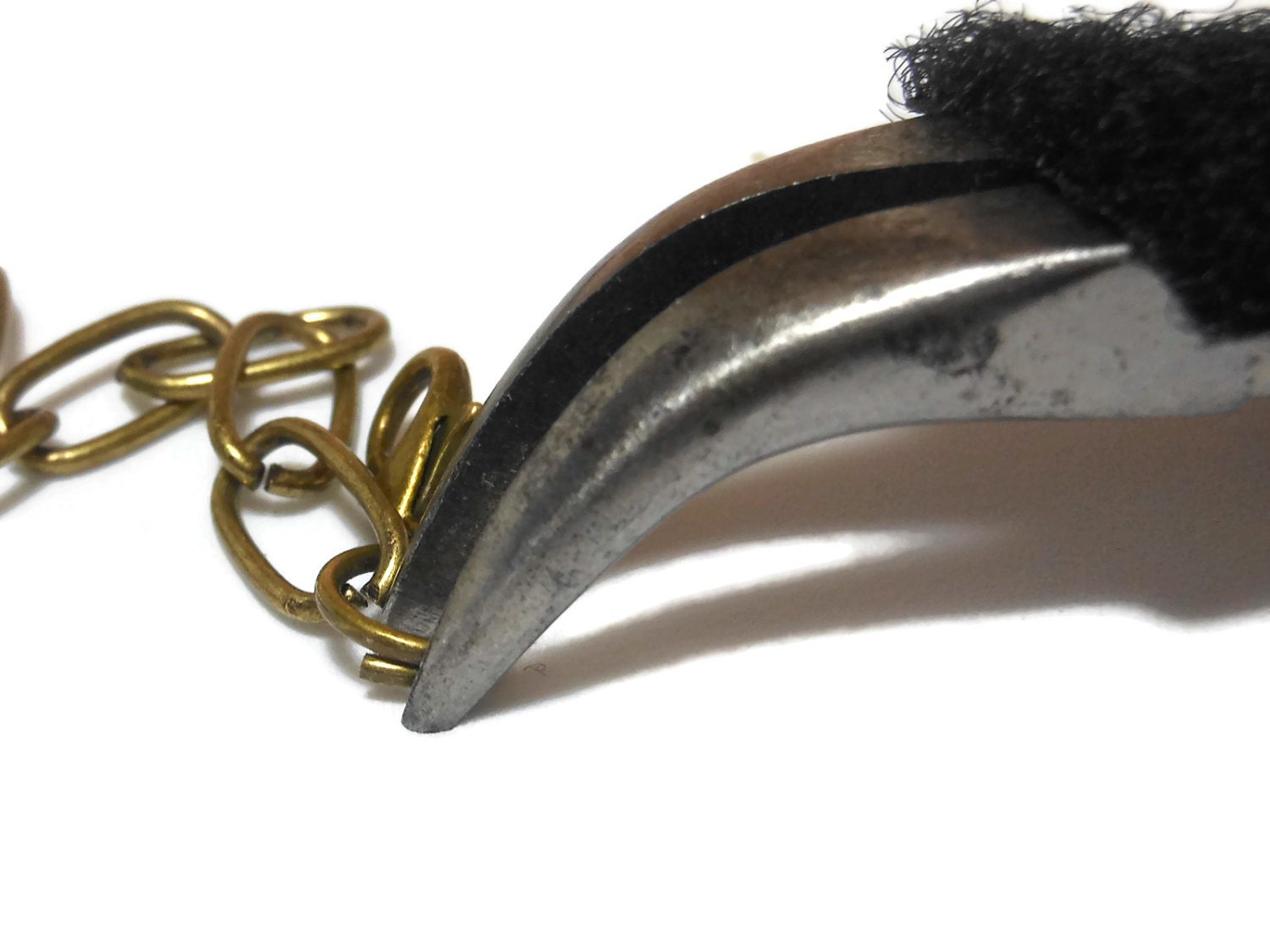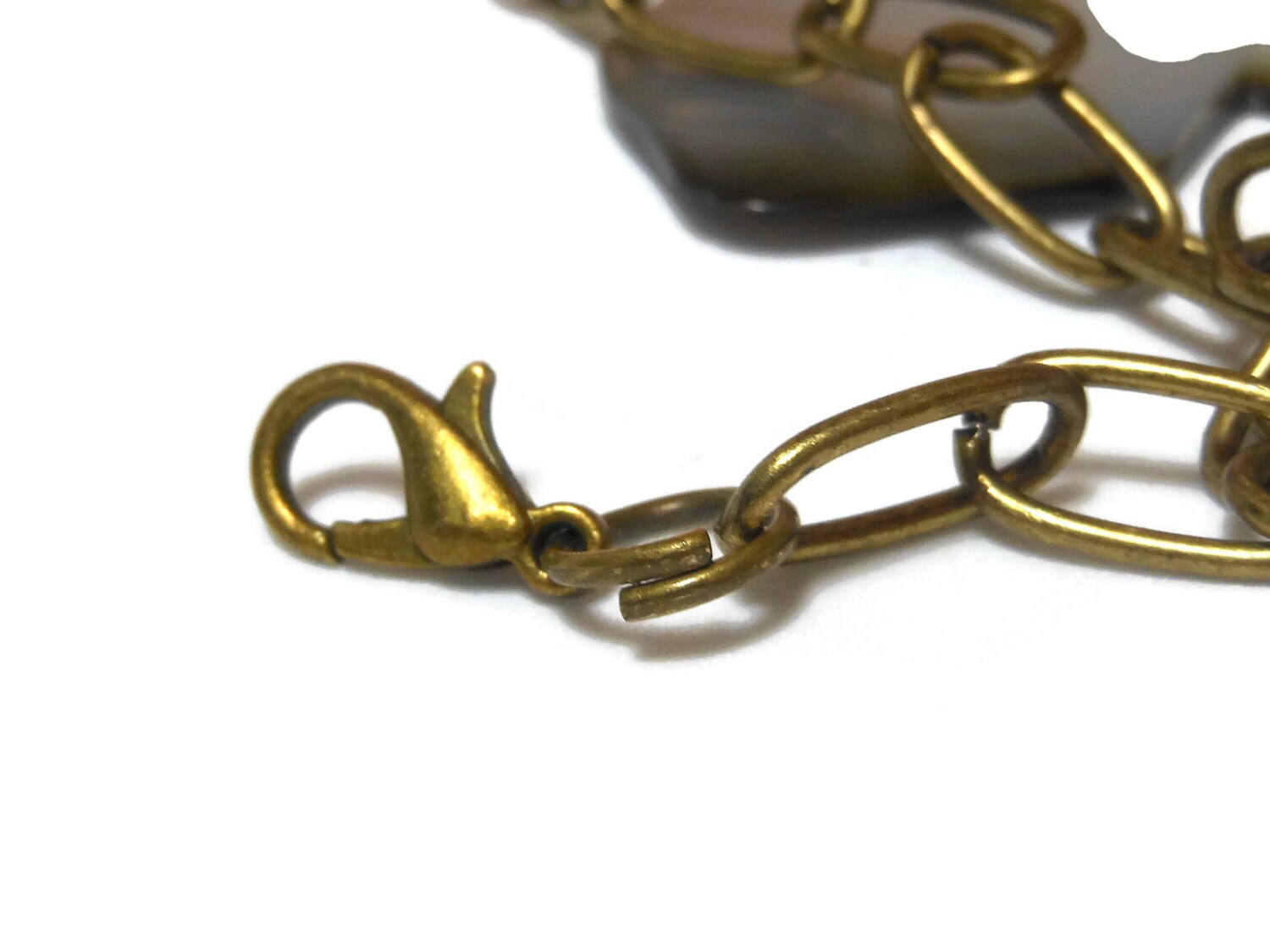 By the way, the fuzz on the end of the pliers is velcro I use to hang them up on my desk hutch for organization. Speaking of organization... When I started I was just selling vintage jewelry I threw a big desk in the smallest bedroom where there was a bed with books on the old top bunk and built in book shelves all on one wall (I sell books on Amazon). 
I would go out to an auction and come home with a huge pile of things which I would add to existing piles. I would mostly take out the junk and put it up on a swap site but I still had way too much and it was way too unorganized. Then I started making jewelry and rosaries, oh my! I made mostly rosaries at first. So now I had to have supplies. Oh, I had boxes and such but not very organized. 
Eventually, when my middle daughter (I have 3 daughters) graduated from college and got a full time job (Temple University and now a copywriter at an agency). I made the move into the larger room. It took awhile to get organized (I'm still at it) but life is so much easier.      
Now when I want to make, say, a chain necklace with a pendant I go to the findings container with my metal of choice (most often silver plated), measure out how much chain I want at my chain station and cut it, pull out the pendant container to pick my pendant and boom! we're ready to go. So my lecture for the day – stay organized.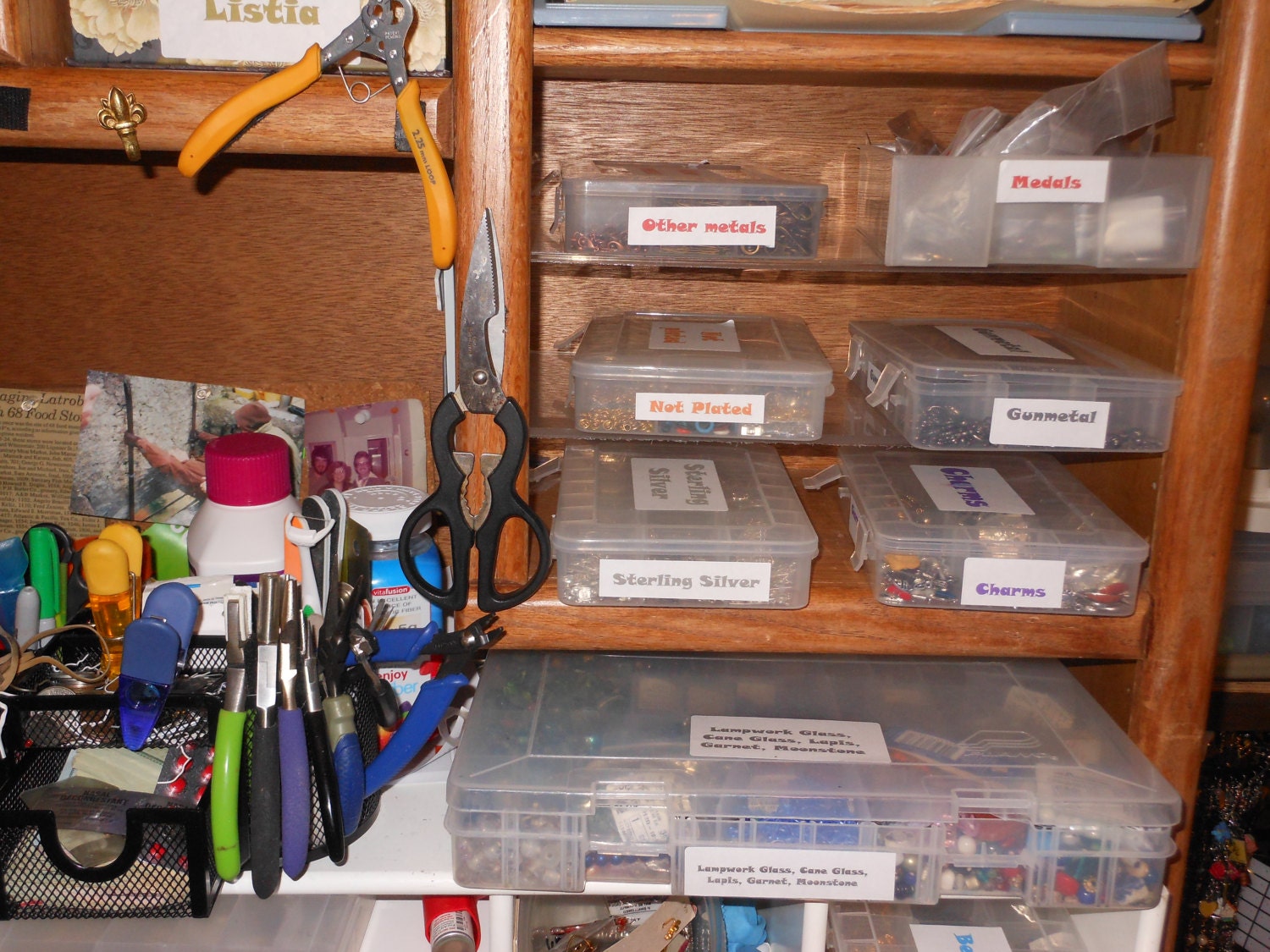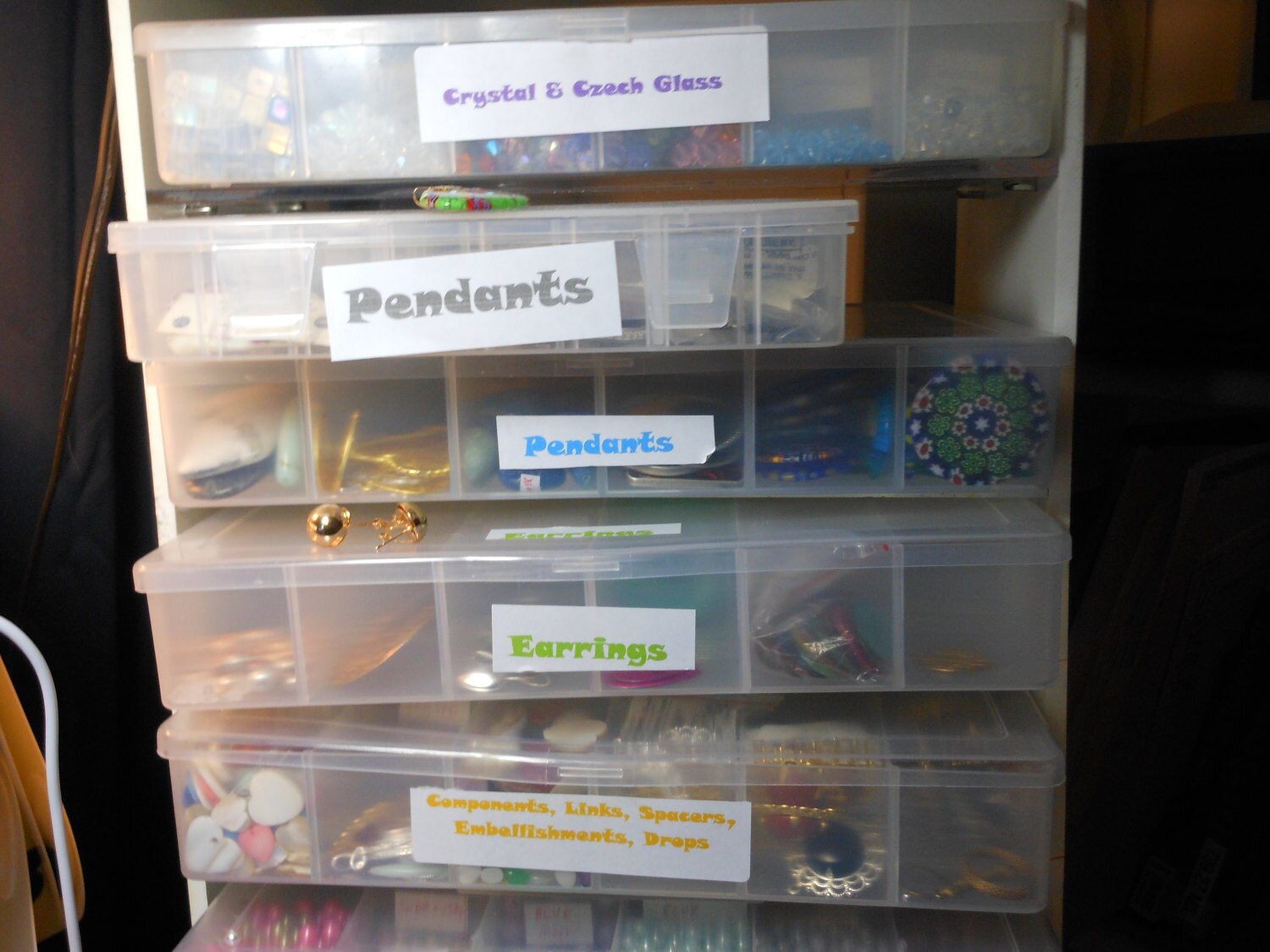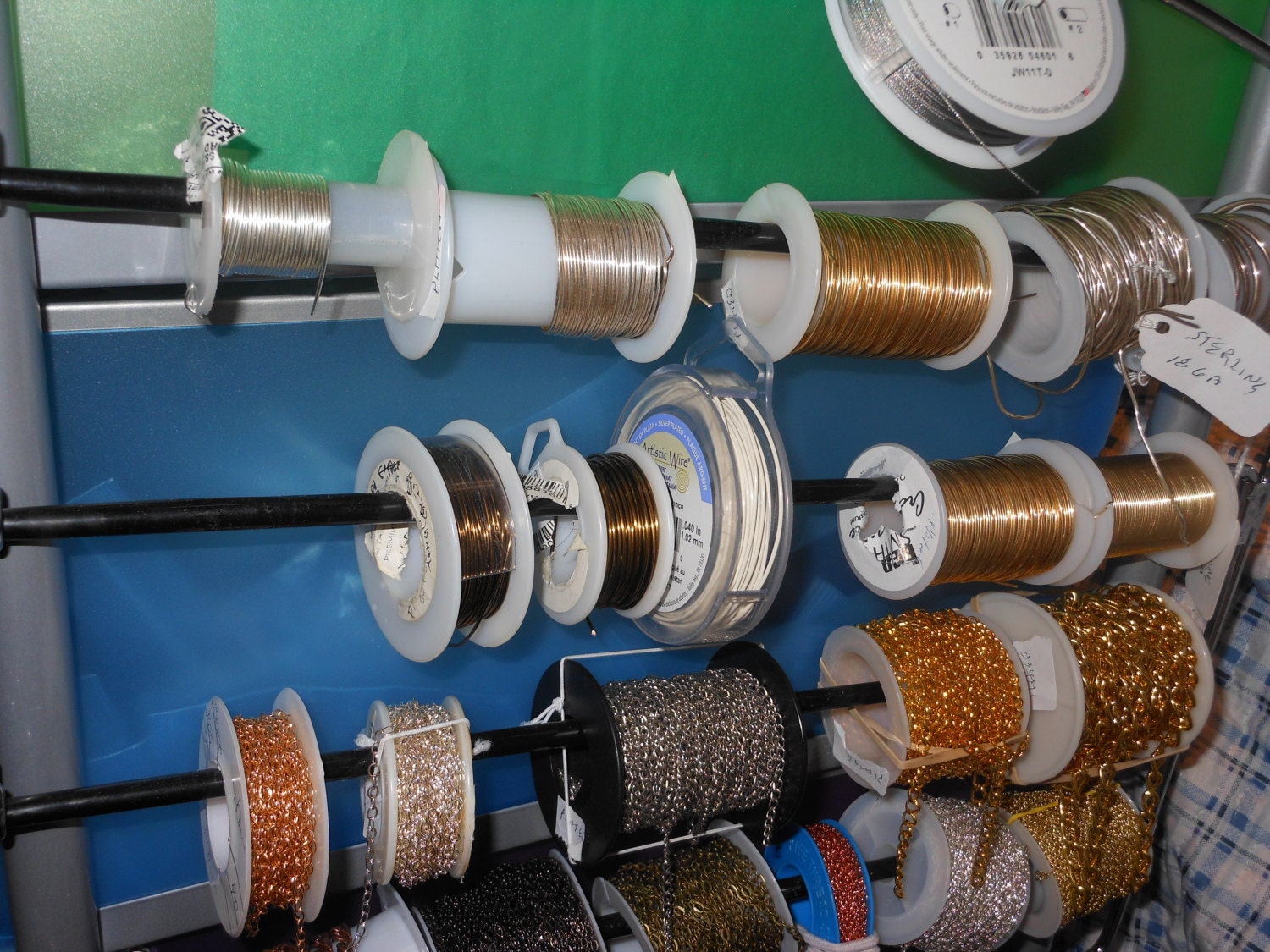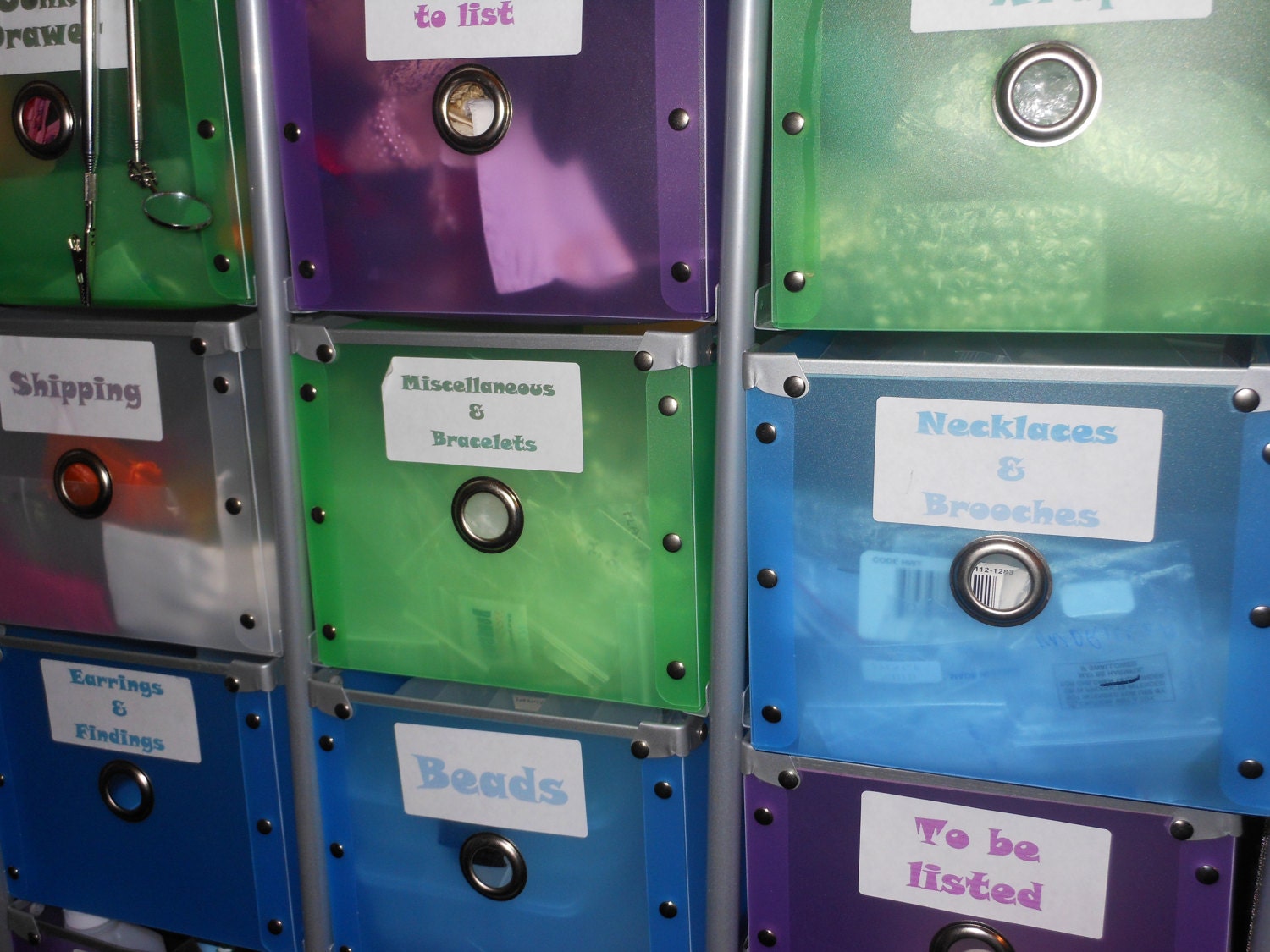 Funny story about lectures… When our girls were growing up I did the disciplining (and counting to 3 meant 3 -not 3 and a quarter, three and a half, oh come now hunny, please?) Anyway you get it, at three it was their room or whatever else I had threatened. My husband gave lectures, which were long let me tell you. Well one day he called for my oldest (a teen at the time) who was standing beside me and in a sing song voice I told her 'you're gonna get a lecture'. Sure enough, she had to stifle her laughter until he made her confess what I did. Oh that man is ever forgiving and patient.     
Okay enough rambling for one day. Hope some of this was helpful.     
Keep your head up high! - Margie